Searches & Dashboards
---
Quickly access documents you have created in BUY.IU by clicking the profile icon in the upper right-hand corner, then selecting the appropriate link. Pending documents are enroute. Completed documents have finished routing.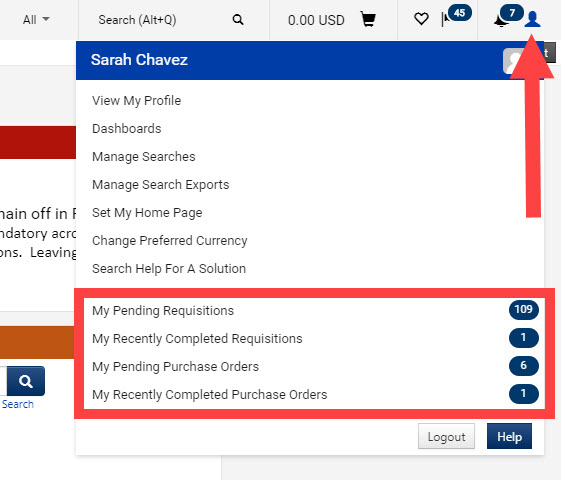 Documentation
Review the BUY.IU Searches and Dashboards webinar to see these features in action. Click here to view the webinar.
Create and Save Searches
Dashboards
Additional Support
Want to learn more? Attend a training or office hours session.
---
For questions related to BUY.IU and its procedures, contact the Purchasing Help Desk by email at purhelp@iu.edu or call (812) 855-3720.