Purchasing Clear Masks
---
Clear Masks, like the one pictured below, may be ordered by departments from Rafi Nova using the ordering procedure on this page. Anti-fog solution is also available for purchase but may not be necessary.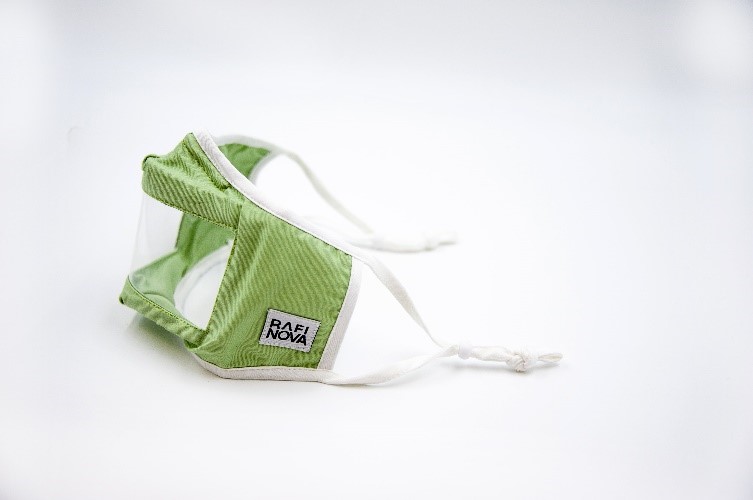 Click image to enlarge
Generally, clear masks are used to interact with hard-of-hearing persons. The clear panel allows the individual to see the mouth of the speaker and facilitates lip reading. Review the Environmental Health and Safety page for additional guidance on when these masks are appropriate.

All masks are a made with adjustable ear loops, come in a variety of colors, and are purchased with departmental P-Cards.
Ordering Procedure
Orders must be placed using your IU email address. Using an alternate email address will result in sales tax being charged on your order.
Step 1:
Email
jp@rnmasks.com
to place your order or verify current pricing for the items listed below. In your email please include:
Item description: Smile Mask with adjustable ear loop
Color of mask requested (options: black, red, green, navy)
Quantity of each color requested
Quantity of anti-fog solution requested
Shipping address
Contact name for order
Step 2:
The supplier will respond to your request and provide a link to enter payment information. Check your junk or spam folder for this message. POs are not accepted. The P-card must be used.
Step 3:
Once payment is complete your order will be processed. Shipping takes one to two weeks.
Questions? Contact Purchasing using the
Support Form
.